Cerebral Palsy phyio and Botulinum Injections
If you would like to inform your patients and their families about our videos when they visit your clinic, please print off these information leaflets with the video links and hand them to the family.
Our charity provides printed copies of these DL size leaflets free of cost to hospitals in Scotland so they can be included in the appointment letter.
Please Contact Us if you would like to us to send you copies.
Select this image to download the PDF leaflet.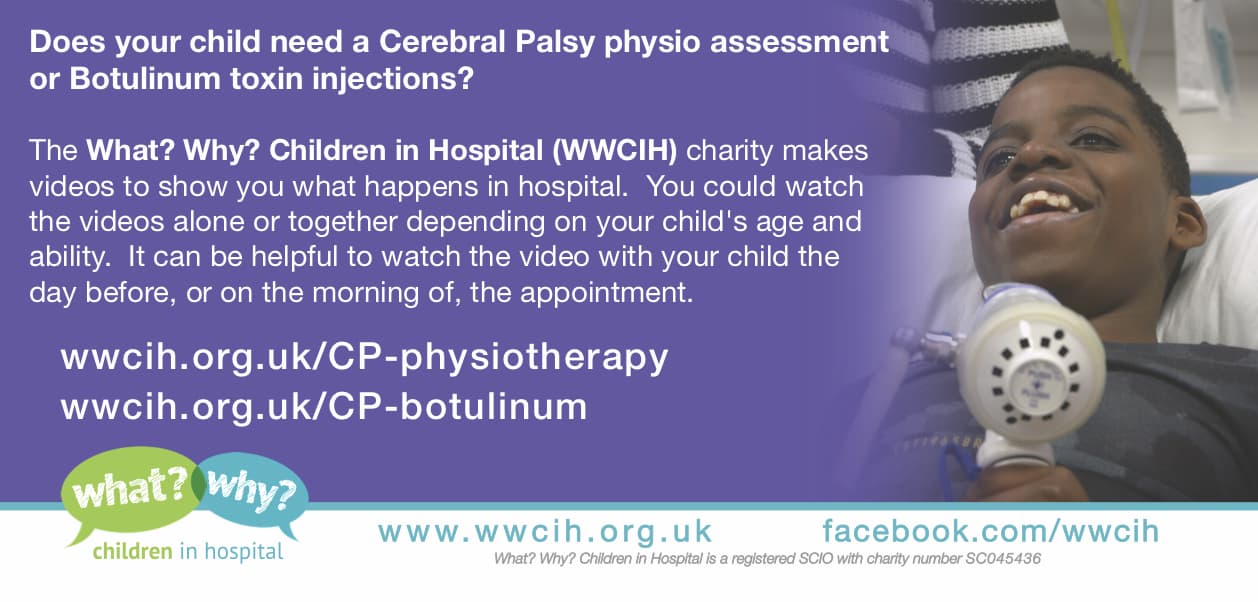 Our leaflets are available under the Attribution-NonCommercial 2.0 UK Licence.
Also see our other Leaflets that you can download and print off.